The New Way to
success.
advance.
progress.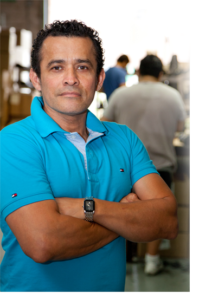 Lorenzo Perez Jr. is a third generation Shoe Designer who also holds a B.A. in Business Administration and numerous certificates and credits on Industrial Engineering.
Born into a family of Shoe Designers & raised in a Shoe Factory, Lorenzo Jr. started to draw shoes before he could spell his own name. At the age of Ten he was already a master in drawing, which caught the attention of his father Lorenzo Sr. who promptly sent him away to learn the art of designing shoes with his Uncle Francisco Perez, a famous Shoe Designer in their country.
At the age of 14 he was already designing entire collections but his father had other plans for him and when he turned 17 he was awarded the General Manager responsibilities, a position that he accepted without hesitation and performed until a cruel civil war tore his country apart and the Perez Family was forced to emigrate to another country.
They came to Canada in the winter of 1984 and since then they have called this land "Home".
Usually referred to as a Shoe Master Lorenzo Perez Jr. has had a prestigious and lustrous career in Canada, working mainly in Toronto and Montreal. He has over 25 years of Canadian Experience.
Innovator and creator by nature, Lorenzo Perez felt constricted on his last job so he decided to resign his position as VP Operation & Product Development in Toronto and moved to Leon, Mexico where he regained the desire to bring back what had been his family tradition to own a shoe factory where they can create and produce high quality footwear.
With that idea in mind he returned to Canada and presented the idea to his family who embrace it instantly.
Lorenzo and his son Kevin along with two brothers Alex and Walter got together to revive and continue their family tradition of making shoes which they thought was gone forever.
…And so Featherlike Footwear was born right here in Toronto, Canada.